Innovative design and development
to support growth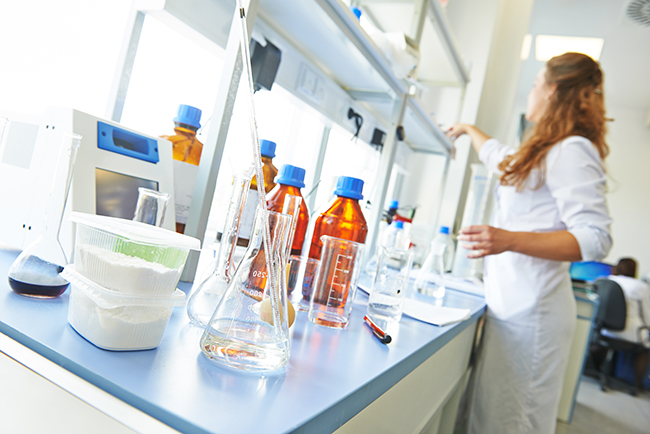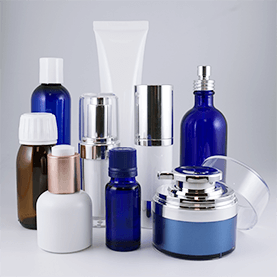 Diversified production
Cosmetics
Facial and body skin care
Baby care products
Hair care products
Dermocosmetics
Toothpastes
Pharmaceuticals
Sun care products
Emulsions, lotions, liquids, creams and ointments with DIN
Natural health products
Emulsions, lotions and liquids with plant extracts with therapeutic properties
Formulas with botanical extracts
Liquid food supplements
The Research and Development Department specializes in the personalized development of cosmetic, pharmaceutical and natural health products. The team's know-how transpires in all phases of every project:
Product design
Creativity and marketing vision define the R&D scientists. No challenge is too big for this team of creative, dynamic and innovation-driven people.
Research
Recommending highly effective active ingredients, raw materials and preservation agents based on scientific innovations and market trends, in order to create a unique product that will meet customer requirements and objectives. Providing guidance, confirming the marketing discourse, and providing technical support and documentation.
Formulation
Laboratory testing, prototyping, customer assessment and formula optimization.
Stability analysis and compatibility testing
The formula of the approved prototype undergoes a three-month accelerated stability analysis to confirm physicochemical parameters over time. The stability analysis is conducted according to a confirmed rigorous method, and parameters are measured using precision apparatus (microscope, viscometer, centrifuge, pH-meter, etc.). Stability must be measured in the final product container to guarantee product-packaging compatibility.
Technology transfer
Technology transfer consists of reviewing a proposed formula to ensure the use of identical or higher‑grade ingredients, performing laboratory testing and developing a manufacturing protocol that is adapted to the formula and the production equipment.
Diversified production
Cosmetics
Facial and body skin care
Baby care products
Hair care products
Dermocosmetics
Toothpastes
Pharmaceuticals
Sun care products
Emulsions, lotions, liquids, creams and ointments with DIN
Natural health products
Emulsions, lotions and liquids with phytotherapeutic plant extracts
Formulas with botanical extracts
Nutritional supplements